WOMEN IN LEADERSHIP
Why Participate in a W.I.L. Power Retreat?

"Men can often avoid conflict on their path to senior levels, but women can't do that or they will be pushed aside" DARLA MOORE

Working with women in power taught us that women have different issues to address than men in achieving their (life and workplace) goals—issues that specifically relate to being a woman: our feelings about who we are supposed to be based on the writings in our subconscious from childhood, media, society, family, and our professional experience; our sense of self, body cycles and female timelines; our view of who we are deep inside that we want to project to the world in a self-sustaining and healthy way.
We strive to learn how to find our inner voice and voice our power.
Many women leaders are fighting an internal battle The sense of having to constantly prove their capabilities in situations where there is a stark lack of role models makes professional achievement even more difficult.
This women's retreat will help you to uncover your own deep issues underlying what you believe about yourself. You will learn how to let go of your limiting beliefs, clarify what you desire and how to reach your goals. Walk away feeling more confident in who you are, how you can move forward and engage others to achieve the success you are aiming for.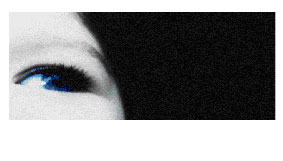 Through experiential learning, self-reflection, group support and the guidance of highly qualified workshop leaders (female and male), you will experience and develop your core Leadership Power:
Voicing Your Inner Power
Honor yourself, your wholeness
Develop a Personal Mission Statement
Release limiting beliefs & perceived barriers
Tap your creativity and inner resources

Who Should Attend?
Women leaders who want to be in tune with their core power and turn their dreams to reality.


The Retreat Schedule
Based on the belief that for lasting change you need to work three times and sleep twice, we offer you this 2.5 day highly interactive learning experience. Held in a wellness hotel offering healthy food, a relaxing, supportive, energizing atmosphere with space to reflect and internalize learnings. The retreat is designed to be flexible to incorporate your specific needs and goals.

Minimum: 8 Participants; Maximum: 14
Costs: Euro 1,290.-* + VAT (or US$ 1,575.-)
*15% discount for W.I.N. participants. Please contact us for other group discounts.

About 1-FOCUS
International
"Where passion creates business":
This coaching and change management firm came into being in 2001, specializing in individual and organizational excellence. Its rapid growth stems from leveraging the values, skills and experiences of all the partners and associates. We bring a wealth of leadership, industry, coaching and facilitation experience to the table. We have co-developed employees and senior managers of start-ups to large multi-nationals in the fast-paced high tech, as well as low tech and community development arenas. When you engage your passion and that of others, success follows quickly, fluidly, and in a healthy, robust way. We place tremendous value on how people are engaged in achieving a shared, clear vision, and in creating results with a deep sense of purpose, commitment and enjoyment.

Your Retreat Leaders
Sandy Weiner (49), MCC, Managing Partner 1-Focus International with Silke Koerner (39), and Gabriel da Fonseca (45), co-owners of KreativAktion.
Silke Koerner and Gabriel da Fonseca

are the co-owners of KreativAktion, a successful leadership training company based in Meissen, Germany. Their speciality is integrating experiential learning with other methodologies in innovative contexts for corporate clients. They have worked with experiential personal and team development training since the early 90's. Silke and Gabriel are a special mix of Yin & Yang, bringing to their work the fullness of a life rooted in the balance of opposing forces. Since 1992 in Brazil, Silke (German) has been facilitating personal and team development in a variety of settings. She is an internationally known experiential facilitator. The driving force in Silke's work is her belief that everyone can create a rich and satisfying life for themselves. When we discover and access this power, we start making changes in our personal and professional lives which keep moving us fluidly in that direction. Through experiential and other holistic training methods, she has helped many people to get in touch with their inner strengths and desires, thus moving further along the lifelong path of learning and personal fulfilment.
Gabriel (Brazilian) integrates the philosophy and principles of the Japanese "Martial Way"- Harmony, Self- Perception, and The Effortless Path in his teachings. He carries a 1st degree black belt in Aikido, issued by the Aikikai Hombu Dojo - the Central Academy of the Aikido Association, Tokyo Gabriel is a dedicated educator, passionately engaged in assisting people in finding their personal way to a happier work and private life. His underlying principle to achieve this goal is to "go with the flow"- rather than to fight certain events - while relying on your own skills and personal values. Looking inside yourself you find just what motivates you to keep growing and learning.
Sandy Weiner (American),
Managing Partner of 1-Focus International, is a Master Certified Coach (coaching and facilitating since 1980), Career Management Fellow with a Masters of Education , BA English/Psychology and post-grad certificate in Systemic Organizational Development.
By supporting her clients to align their inner mission and intentions, they engage in their world with passion and joy. Drawing upon her senior leadership, psychology (individual and organizational), spiritual, corporate and entrepreneurial backgrounds, she has learned to voice her own inner power and be comfortable with herself. Sandy has been honored by the town she lives in for facilitating the process that brought the town out of bankruptcy and gave it the impetus to grow. Her strength is in helping people and organizations make the stretch between where they are now and where they want to go by living their passion, developing their vision, create shared visions and collaboratively engage others to bring their visions into reality and have fun at the same time.

Please contact:
SandyWeiner@1-Focus.org

or register using our downloadable Booking Form





The
WIL-Power
Women's Retreats

Women In
Leadership
And Power

The Effortless Path

Managing From Your
Inner Power And Voice

1-FOCUS International

Drosselweg 24
D14532 STAHNSDORF GERMANY
++49 (0)3329 697 558 TELEPHONE
++49 (0)3329 - 697 559 FAX